Autumn 2019
October 2019

The fat yellow quince, a sign of the turn of the season, makes us think of harvesting fruit in a time of plenty to sustain us in the coming months. We'll have quince jelly to look forward to and poached quince to eat soon.
For the past few months we have been working with Meme architects; discussing, planning and designing a new look for the interior of Frank. We've included some photos. Elegant ply shelving and pegboard units have made the space more streamlined, and we've introduced a new, autumnal, warm ochre and mushroom pallette throughout the store.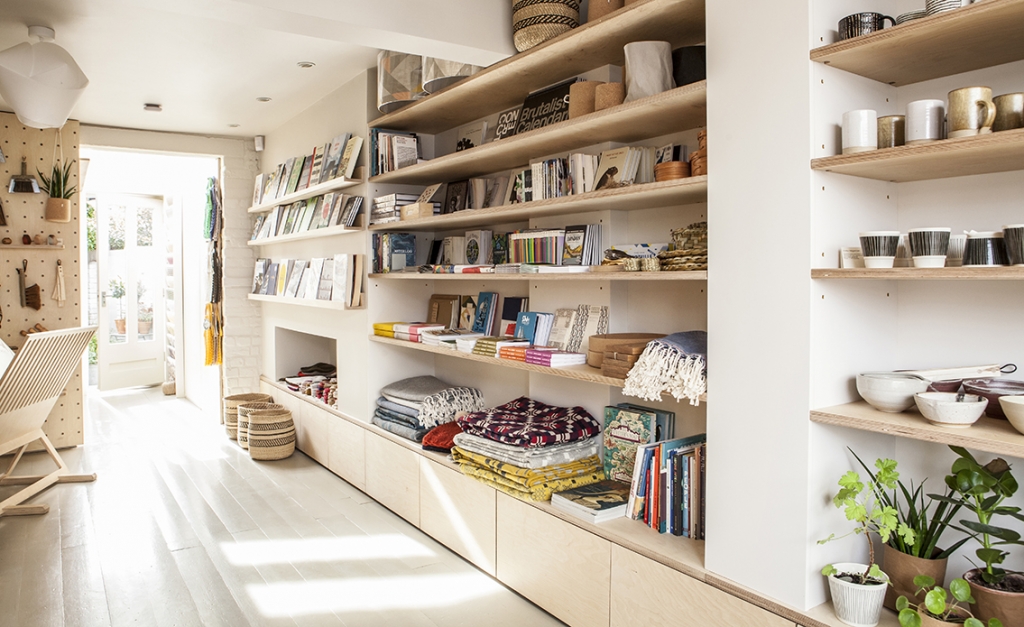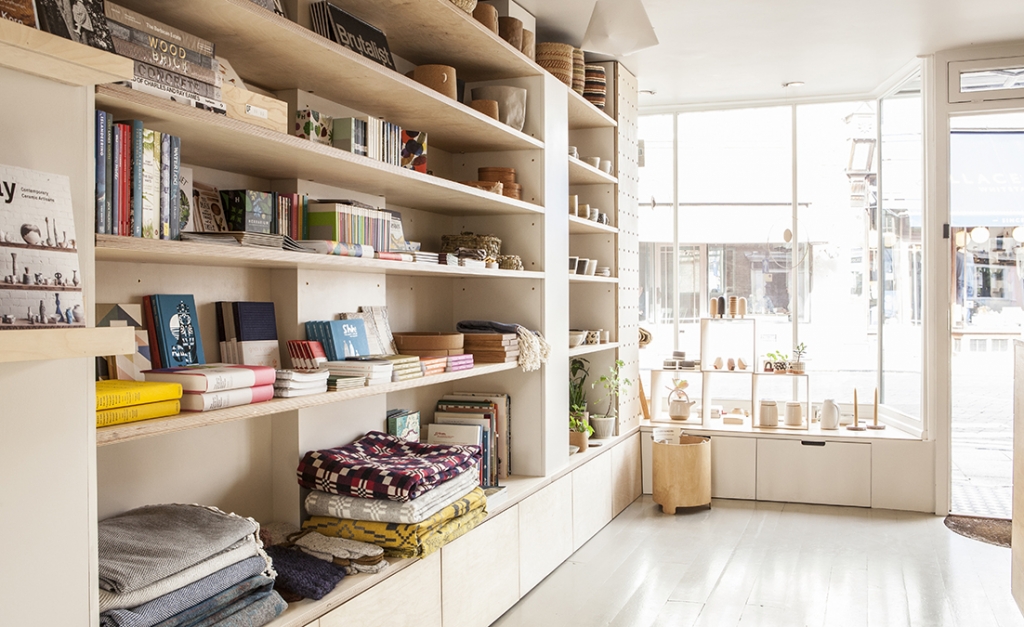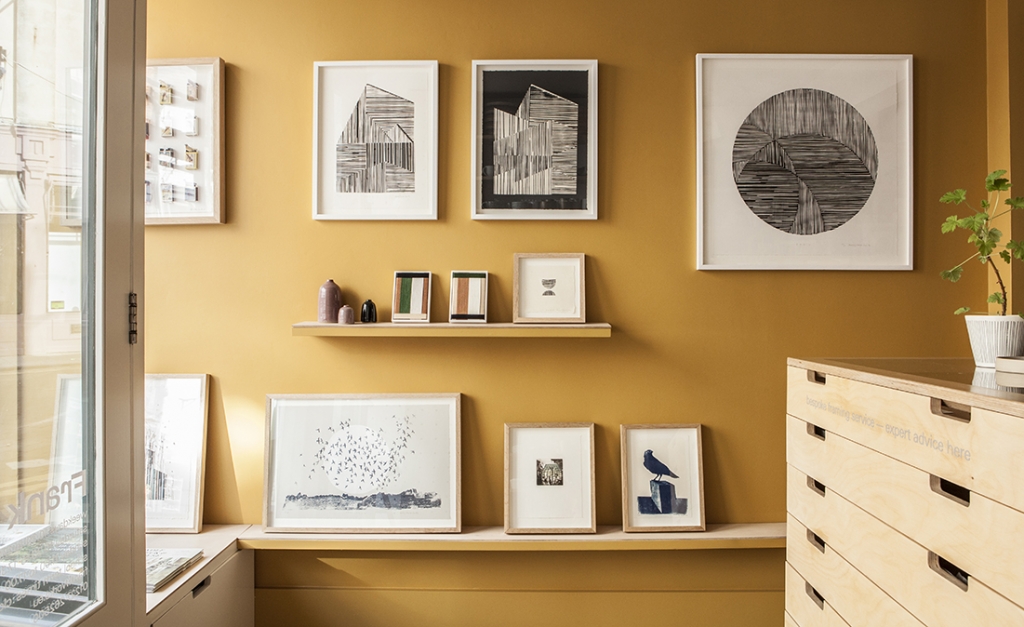 Choosing new pieces that work with the new pallette and flavour of Frank has been, as always, great fun.
A selection from the images above…
On our new shelves: Melin Tregwynt loom-woven Welsh blankets, Luks Linen's versatile wraps, fairly traded, hand-woven, naturally dyed baskets from The Basket Room, natural cork hanging baskets and containers from Jenny at Mind the Cork.
On the ochre wall we have Mary Claire Smith's prints, Katherine Jones Greenhouse print series. Jo Elbourne's elegant hand-woven artworks, Lucy Rutter's ceramics and Fiona Hamilton's bird Cyanotypes.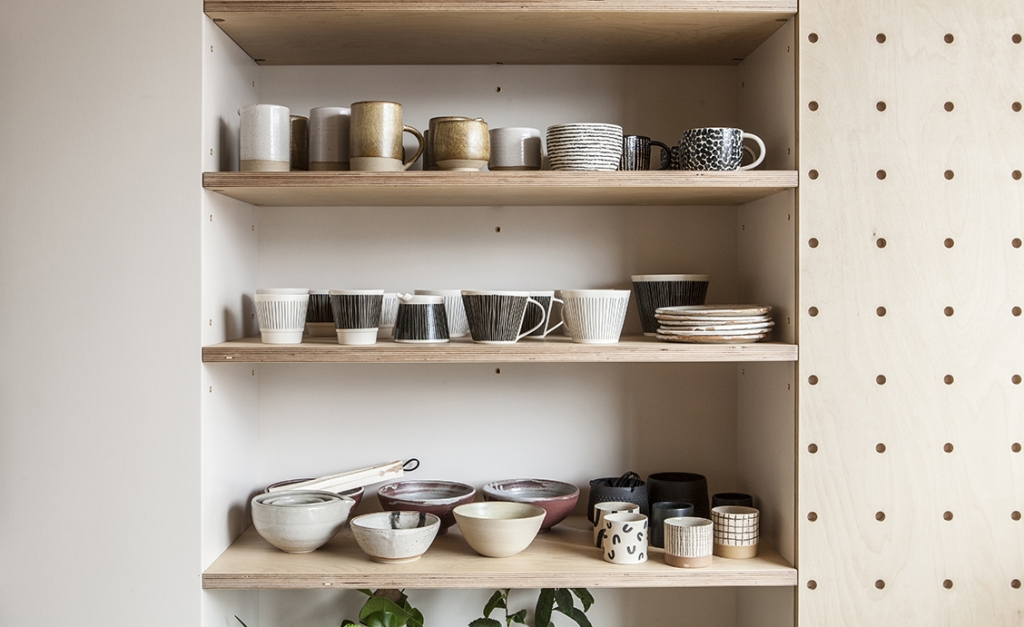 And above, some ceramics on the new shelving. Vicky Hageman monochrome striped vessels, Jode Pankhurst hand-decorated planters, Hannah Bould's spots and stripes range, metallic gold pieces from Pottery West and, new to the collection, Pip Hartle's beautiful brushwork patterned range.
Quite a harvest.
We couldn't have done it without our team, headed by Jim Austin and Scott Williams and thanks, as always, to Andrew Hayes-Watkins for the photography.