Winter 2019
December 2019

As we head towards the shortest day of the year and the nights close in, we look for cheer and colour. A simple tree can provide us with all three—whether a sapling, or full-grown.
And so the festive season approaches and we begin to think about the gifts we give to others and the gifts we'd like to receive. But does Christmas need to be a time for excess? We would like to evoke the words of the great designer Dieter Rams who implores us to have less that lasts longer.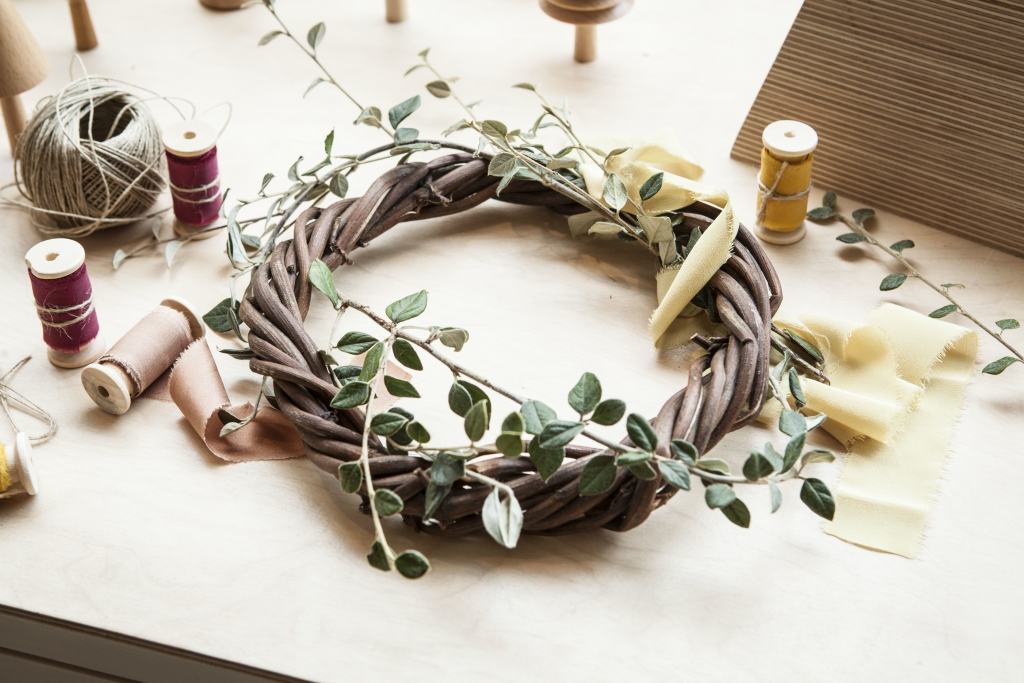 With Dieter Ram's words in mind we aim to promote products that are ethically and sustainably made, beautiful and well-designed. The wreath above, by Jenny Saint, for example, is handmade from willow harvested in Somerset and decorated with local foliage and naturally dyed silk ribbon from Ros at The Natural Dyeworks in Faversham. A product that can be reinvented and reused year after year.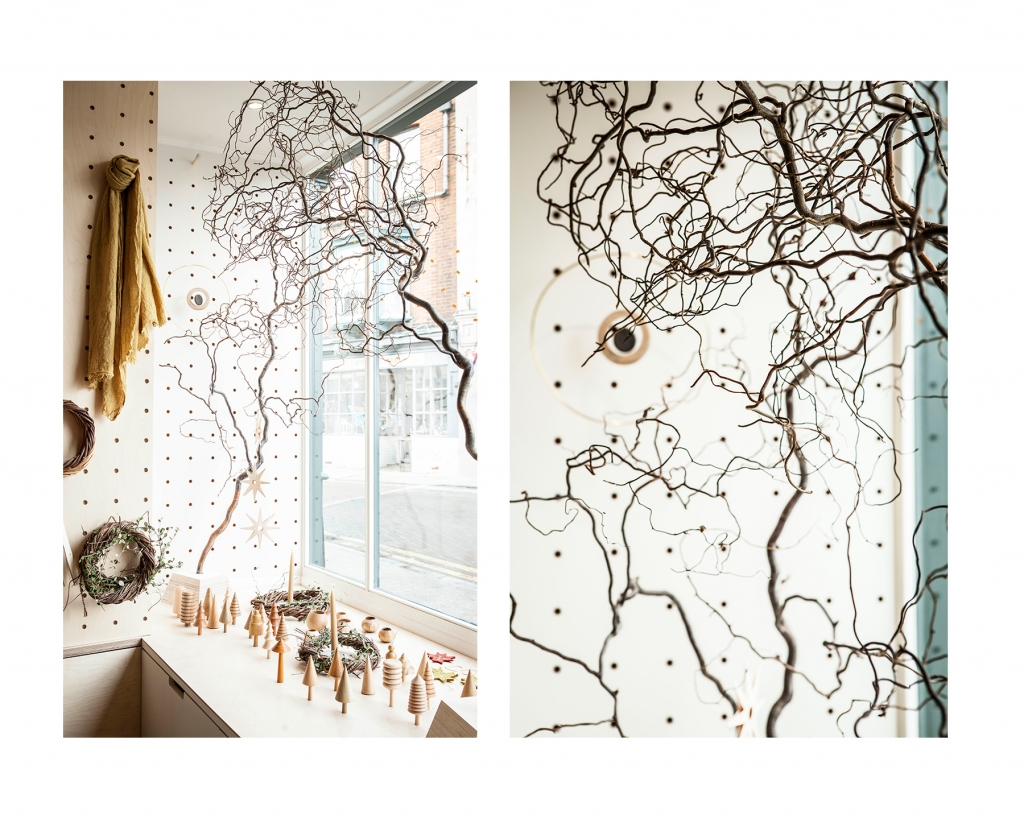 Our Christmas window display has trees as its theme and is framed by Whitstable contorted willow. It features miniature wooden trees, Moorland beeswax candles, naturally dyed organic scarves from Juniper & Bliss and handcrafted Mobile and jewellery from Corrie Williamson.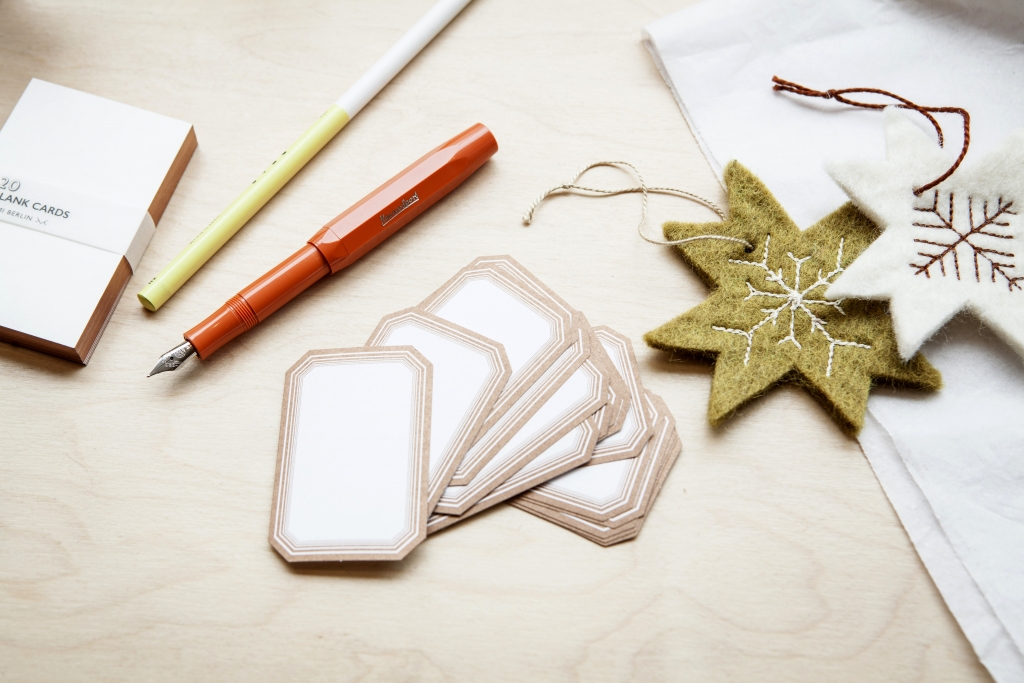 Continuing our theme of sustainability, we have worked with Elizabeth from Goldborough, based in Wales, to produce these hand-felted Scandinavian Cross stitched decorations in 4 colourways exclusively for Frank. We have also now become stockists for Kaweco pens from Berlin who produce fountain pens with a refill pipette and bottles of ink to avoid using single-use plastic cartridges. We have also recently become a stockist for awesome Berlin stationery brand, Kami, whose labels are pictured above.
Many products are available online, but for our full range we hope you can make a trip to Frank for your seasonal shopping and to experience the festive lights and window displays on Harbour Street.
Thanks, as always to Andrew Hayes-Watkins for the photography, and Sheilah and Anthony, Karen Radford and Scott Williams for help with this year's window display.