Frank Celebrates
May 2016
Happy Birthday, Frank!
This June we have a big reason to celebrate—it's our 10th birthday!
To mark our first decade in business we will be foregrounding some of the artists who have been with us since we opened our doors back in 2006. As a special birthday present we have commissioned two of these artists—Heidi Plant and Mark Pawson—to make something special to mark the occasion. Look out for mailouts over the next few months featuring other artists and makers who have been with us from the get-go, including John Dilnot, Vicky Hageman James Brown and Simon Tozer.
Heidi Plant has designed and printed this organic cotton tote bag to wish us a happy birthday—available to buy on the website…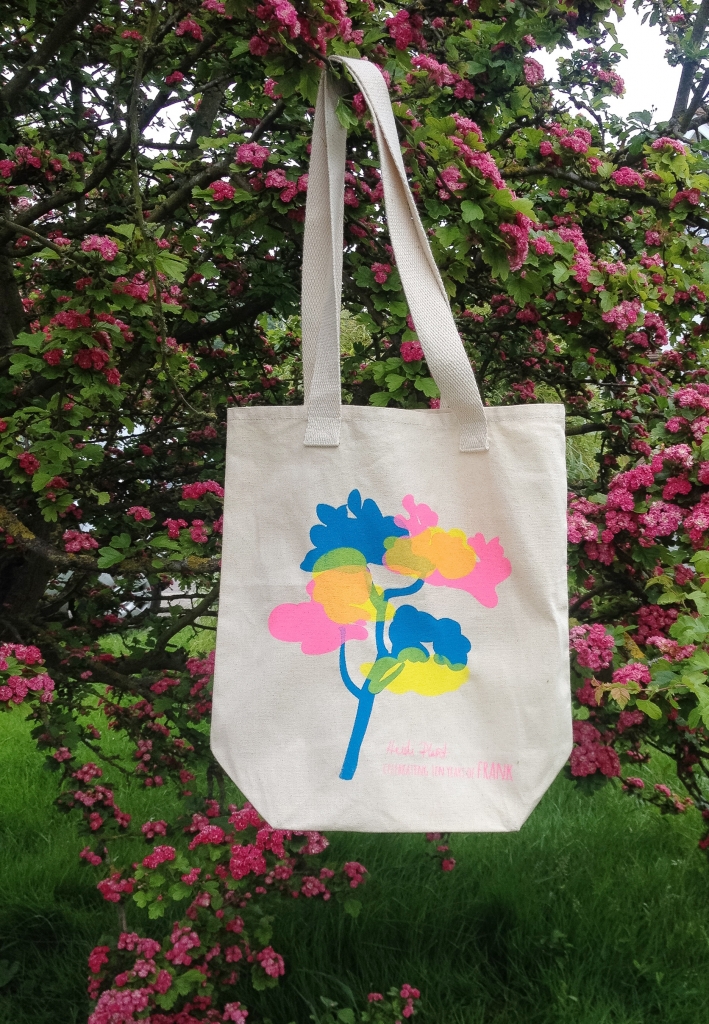 …and Mark Pawson has made us a load of badges with the printed papers he is so well known for as backgrounds.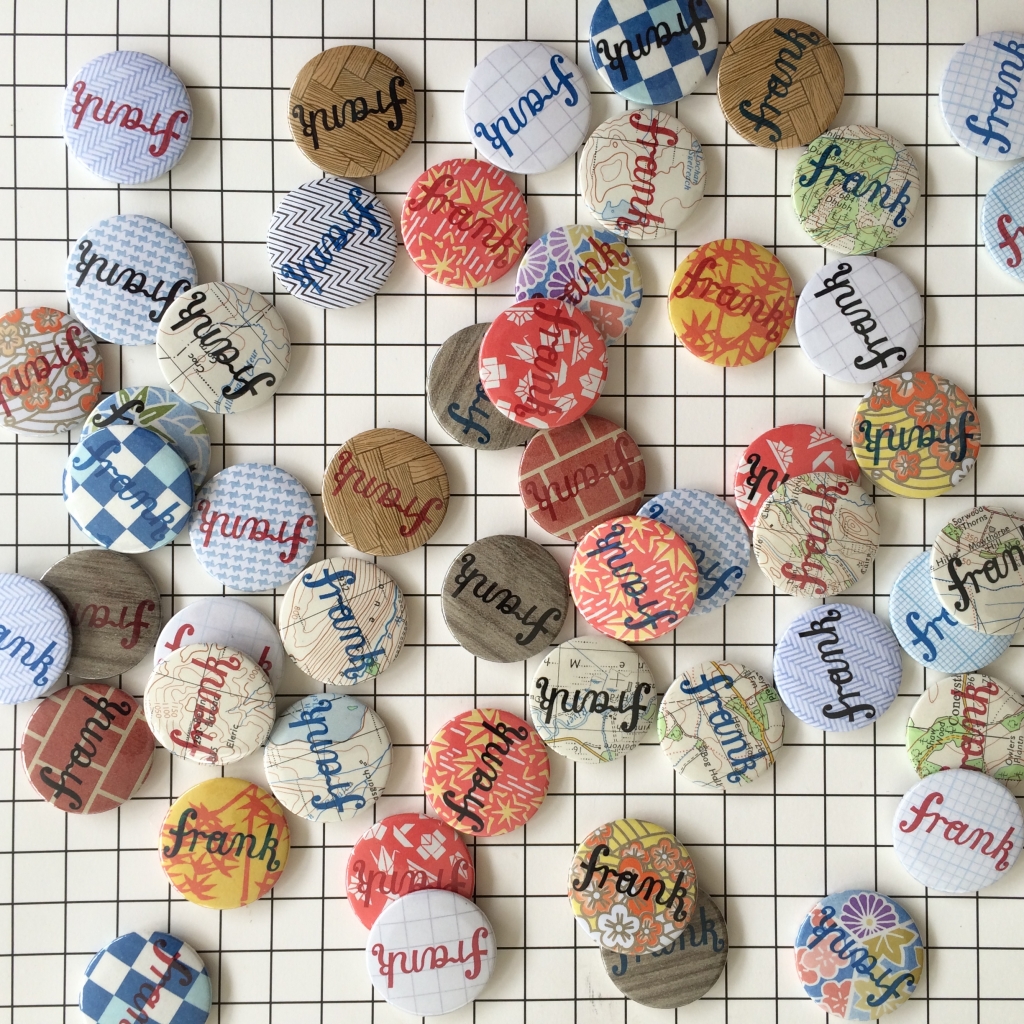 If you fancy popping in to see us at Frank on Saturday June 11 to wish us a happy birthday, we'd be pleased to give either 10% off your shopping, or a free badge.
Biennale Comes to Town
Frank is always super-excited to welcome and be a part of the Whitstable Biennale, and this year the eighth edition of the festival offers, as ever, an innovative and exciting programme. This time round Frank has worked with  Kate McLean, artist, designer and smellscape mapper, currently Senior Lecturer in Graphic Design at Canterbury Christ Church University who will be leading a smellwalk through Whitstable. Unlike the eyes, we can't close our noses. We breathe 24,000 times a day immersed in smells, but only paying occasional attention. Smellwalking – walking 'nose-first' – proposes a new knowledge of place. Book a place on Kate's smell walk here.