We're very pleased to be offering three workshops over the next couple of months.
First up, we are hosting a workshop with the innovative folk at London Terrariums where you will have the opportunity to make your own Tinyjohn Terrarium. This is the first time London Terrariums have come to Kent and we're delighted to welcome them.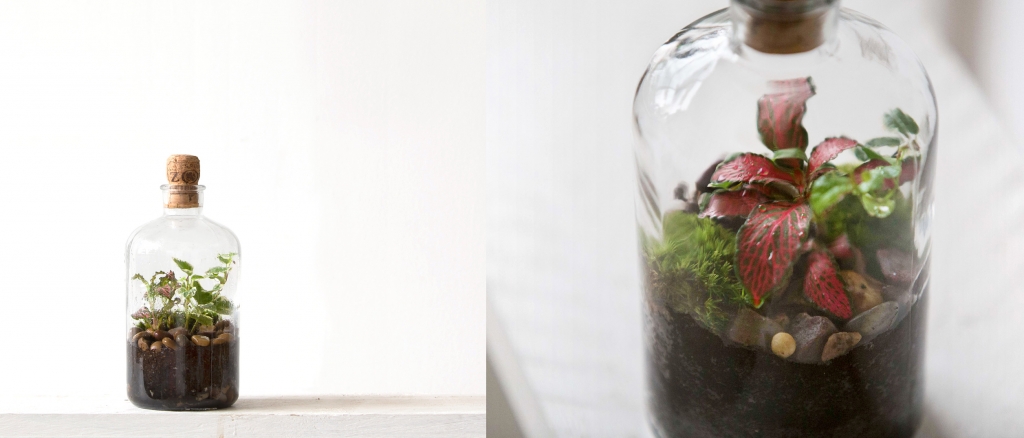 Thursday July 21, 2016, 6–8pm
£40 per person
You will learn how a terrarium works; how these self-contained ecosystems survive so well on their own and how to look after them.
We will start with a short introduction explaining the history and science that goes into building a terrarium, from the different plants you can use to why activated charcoal has become essential.
Then it is up to you guys to get your hands in there and build your own!
You will be supplied with a Tinyjohn Jar which you will fill with various Fittonia and Ivy and an arrangement of pebbles and moss.
By the end of the session you will have your own exciting miniature garden to take away and watch develop over the next months and years.
All contents, jar and tools are supplied, you will be sent home with a London Tote Bag to pop your terrarium in and also a care guide with our details on if you have any further questions.
This will take place in our studio in Tankerton, places are limited to 10. Book a place HERE.
Next we're pleased to welcome Andrew Malone back for a third collage-making workshop, which will take place on Friday 22nd July, 2016, 6.30–8.30pm.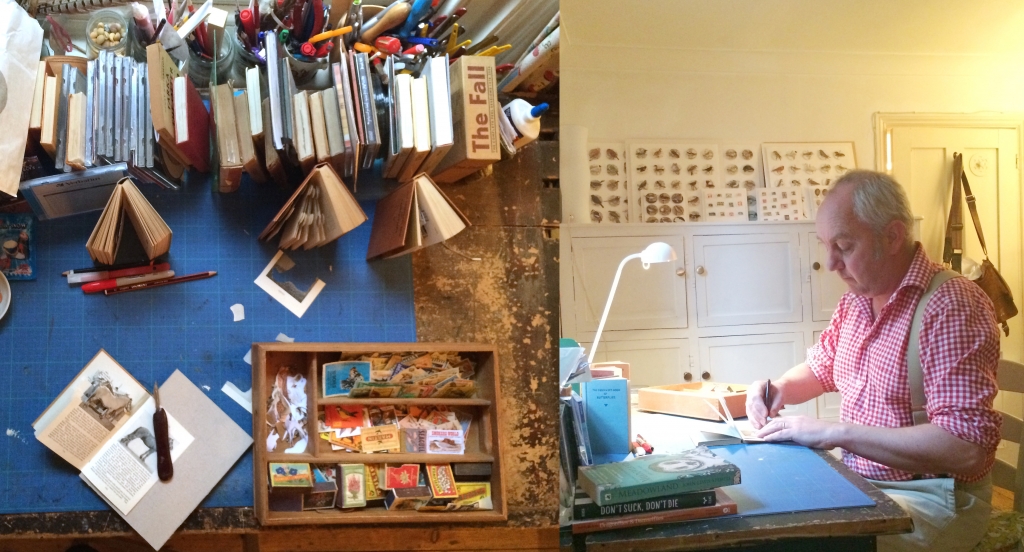 £35 per person
The workshop consists of individual tuition and includes a wooden box-frame for your own three-dimensional vintage collage piece as well as a range of materials, equipment and a glass of wine. Andrew will use and provide many vintage paper elements such as stamps, matchboxes and memorabilia.
Andrew Malone's work combines elements from vintage books, maps and matchboxes and explores ideas about nature, journeys, migration and sense of place. See his work HERE.
Places are limited to 10. Contact us to book.
Finally we are offering a free children's workshop with Faversham-based children's book illustrator and author, Julia Woolf.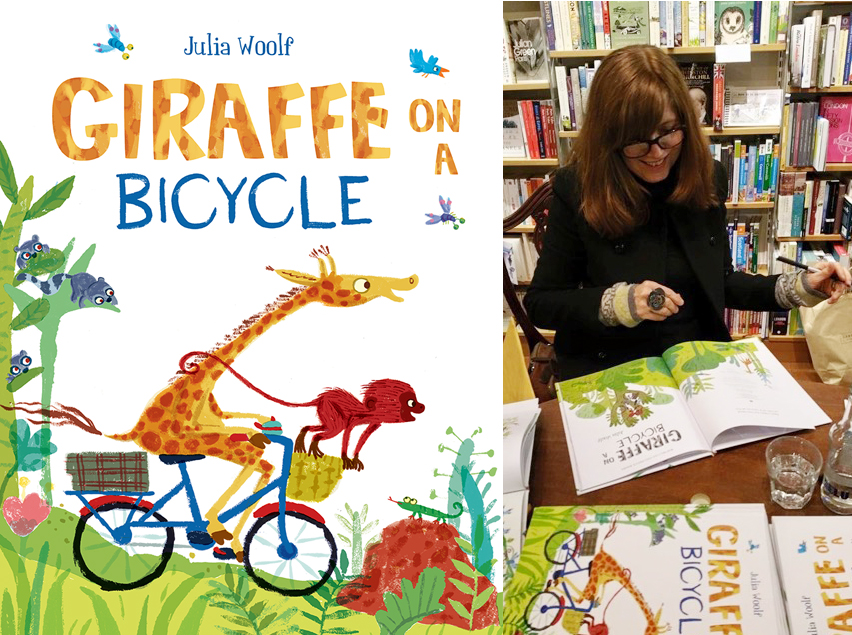 Julia's book, Giraffe on a Bicycle, will be the inspiration for a morning of drawing, colouring and story-telling on Saturday August 6, 2016 at 10.00am.
Julia worked for 20 years in animation, including a time at Dreamworks in Los Angeles and San Francisco, working in the art department on such films as Shrek.
Since returning to the UK, she went onto study at Anglia Ruskin University Cambridge, where she got a distinction in a MA in Children's Book Illustration.
Her work was shortlisted for the AOI Award in the New Talent, Children's Books Category in 2014 and her first picture book as author/illustrator, 'Giraffe on a Bicycle', was published by Macmillan in January 2016.
She is currently working on her second author/illustrator book with Templar Publishing.
Places are limited to 10. Contact us to book.
We'll look forward to seeing you.