For the past few months the team at Frank has been working on producing our brand new fresh website. We're delighted to announce that it is now live and launched! We very much want you to have a look and see what we're all about, and feast your eyes on lots of new products…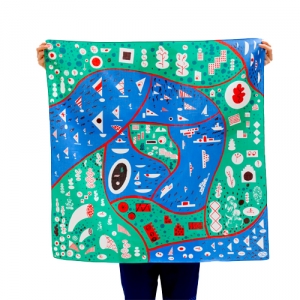 Link Collective blends contemporary textile design with traditional craftsmanship as seen in the work of British designer Hannah Waldron, above, who focuses on pattern, structure and texture from her surroundings, creating bold scarves with multiple uses.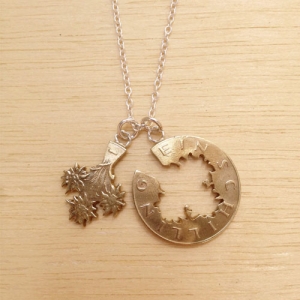 Also new to the website is work from Frank favourite Rachel Eardley. Each piece is hand cut from a vintage coin to create intricate cutout detail.
Pop over to our new site to see all the fresh new products for yourself.
To celebrate the launch, we'd like to offer our Mailing List customers an exclusive 10% discount on all online purchases for the first weekend of August. Simply key in the code—new website—to claim your discount. Happy shopping!