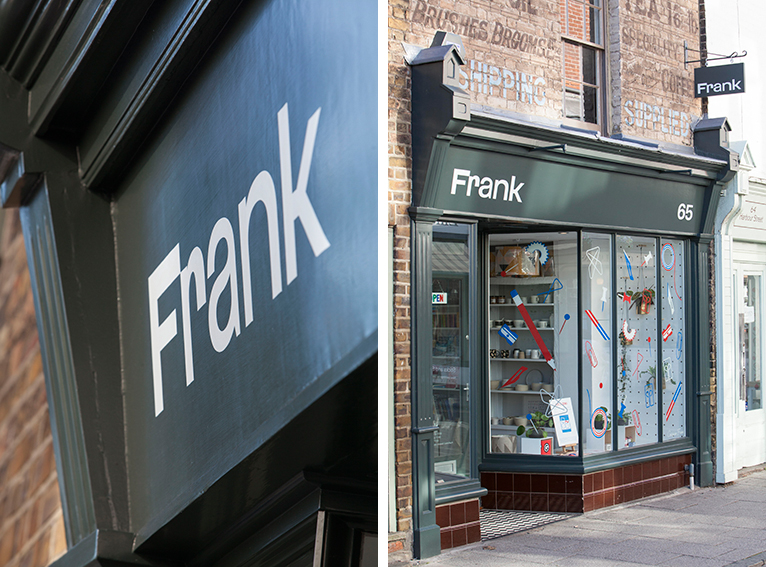 Welcome to our new look.
We had been wanting to give Frank a fresh feel and new identity that was more in keeping with the philosophy of the project. We approached our friend, Peter Willberg, whose design work we had admired for many years, and asked him whether he'd be interested in a project that was somewhat outside of his usual remit. Luckily for us he agreed, and we're enormously pleased with the results. Peter has made a typeface based on a font designed by his Grandfather and has produced a new logo that has been put to use on our business cards, gift vouchers and labels. We asked him to speak a little about how his ways of working on our project:
"The typeface of the new Frank logo derived from a headline font drawn in the early post-war years by my grandfather, Walter Breker (1904–1980). Walter Breker was one of West Germany's most prominent poster designers of his time and variations of this typeface appeared in many of his designs.
This redrawn 'Frank' typeface reflects the positive mood of the modernist, post-war era in continental Europe before the dominance of the less playful and sometimes dogmatic typefaces used in the Swiss 'international' style such as Helvetica and Univers.
When asked to come up with a new logo for Frank I remembered seeing a postcard—some years earlier—with a reproduction of one of my grandfather's posters on the refrigerator in the Frank folks' kitchen. What better opportunity to bring this playful modernist typeface back to life? We will be working on a complete alphabet next."
Peter's book designs can be seen on his website
here
.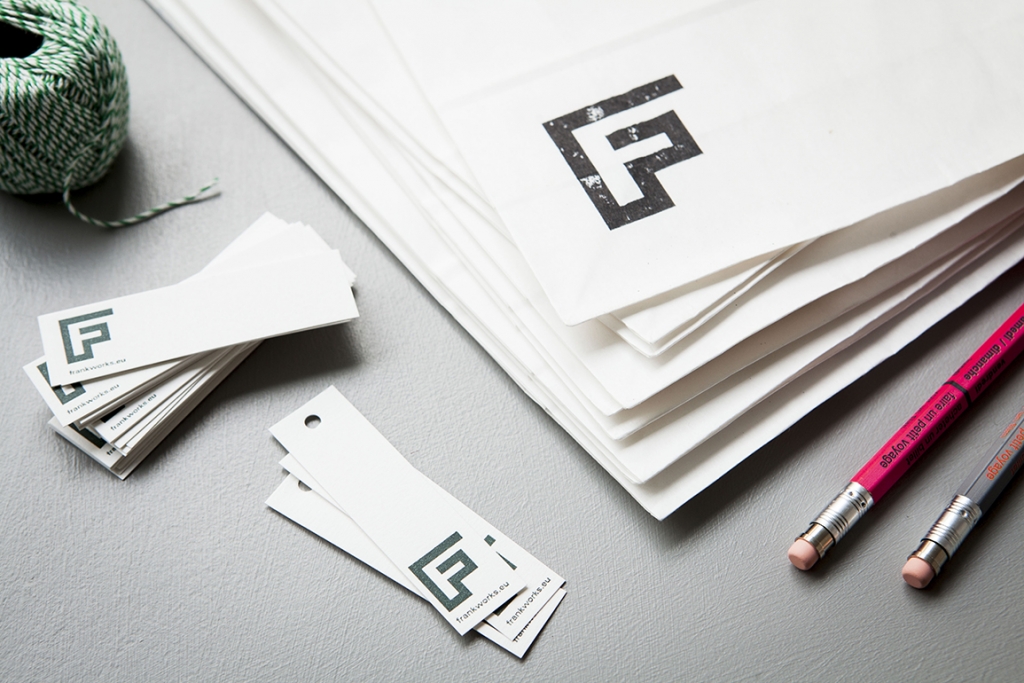 In addition to Peter's work, we'd also like to acknowledge
Adams of Rye
who printed our letterpress business card. Ian Foster at Adams is responsible for all the stationery printing at Frank, and we're most grateful for his expertise. It's part of our ethos to use traditional techniques and processes as often as we can, and working with Adams has certainly allowed us to maintain this aim.
Next we'd like to thank our web designer, David Abbott of
Chesapeake
, who has sensitively applied the new identity to our website. David is someone else who has worked wth us on a number of projects over a number of years, and we're glad to have him with us.
We have refurbished the inside, as well as the outside, of Frank, images of which can be seen
here
and
here
. We're enourmously grateful to Andrew Hayes Watkins—an extraordinarily talented photographer—for capturing the spirit of the new Frank. See more of his work
here
.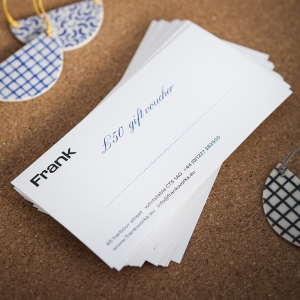 SaveSave
SaveSave
SaveSave
SaveSave
SaveSaveSaveSave
SaveSave
SaveSave
SaveSave