With Love From Me to You
February 2021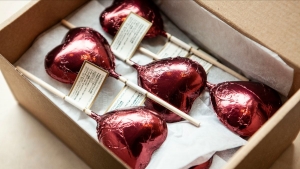 Lockdown love takes a little getting used to: we're not going out, so we'll just have to hunker down in the homestead. It may not be bright lights and dancing till dawn, but perhaps we can still find a little joy in cosy domesticity.
Love-heart lollies made of delicious high-cocoa content milk chocolate are waiting for you at Vita Stores, our sister store, next door to Frank, or online here.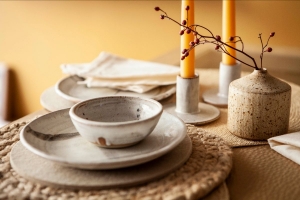 But it's not only what you might want to eat for your special not going out supper, but also the care taken with your table setting.
Here we have handthrown ceramics by Pip Hartle; a collection of one-off bud vases from Modern Potter; natural felted wool tablemats from Parkhaus; beeswax candles from Moorland Candles and from Wax Atelier making small-batch candles that use natural dyes: a fusion of beeswax and Rose Madder, Green Tea and other colours from nature.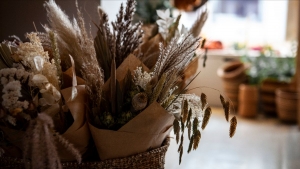 We have been working with Whitstable-based award-winning artisan florist, BluBelle Creative, who has created these unique dried floral bouquets, which are so much more sustainable than fresh imported flowers. These arrangements look beautiful and last for many months. Email us for purchasing options.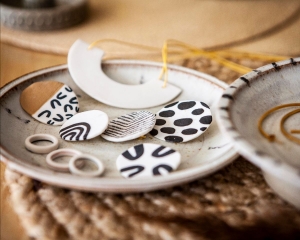 Whether you are a secret admirer, a distant lockdown lover or posting to your mum, we won't judge. In fact we'll offer free gift-wrapping and a message tag for all who ask for it online.
Here's a selection from our jewellery page if you need inspiration.
Whether together or apart, keep in touch and show you care.
Thanks to Andrew Hayes-Watkins for the photography.