Winter 2020
December 2020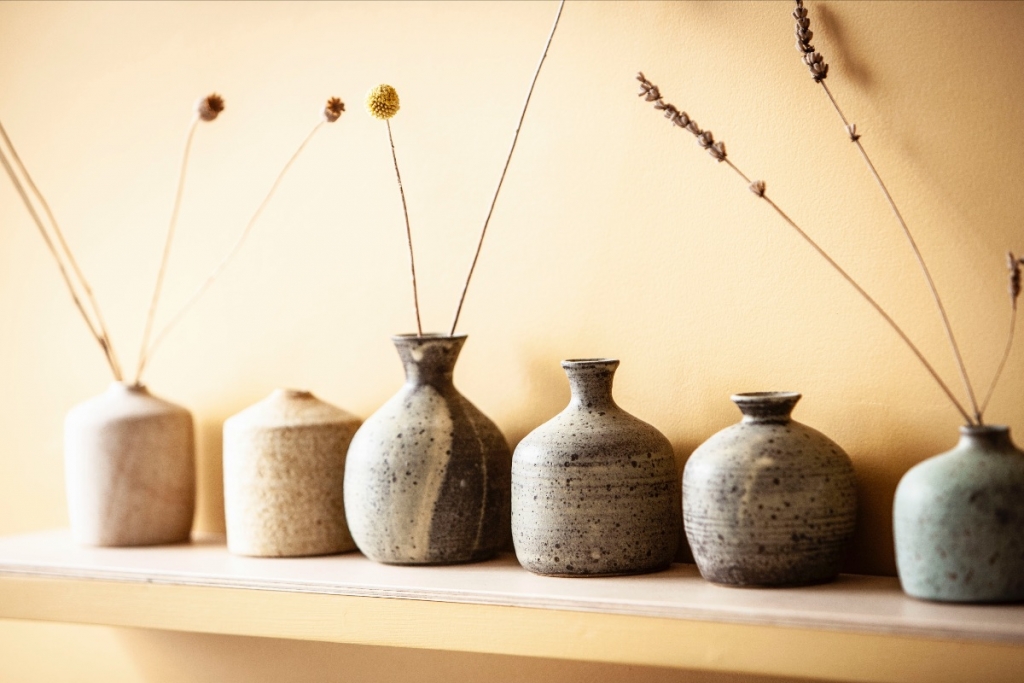 This serene row of vessels from Modern Potter stands for the sort of solid permanence that has been in short supply over this past, unsettling year. And yet the urge to change—to seek out the new and welcome challenges, remains necessary—it's on the side of life. Our new venture, Vita Stores, named after this life energy, is itself starting to feel a little more solid and permanent, and we have dedicated a page on the FRANK website that features a selected range of cookbooks and the beautiful and useful kitchen things that we are becoming known for in store. Since we've opened early this year we've also been making a name for ourselves as Whitstable's low-waste refill store for essential dry goods, artisan small batch produce and cleaning products. To know more about this project, click here.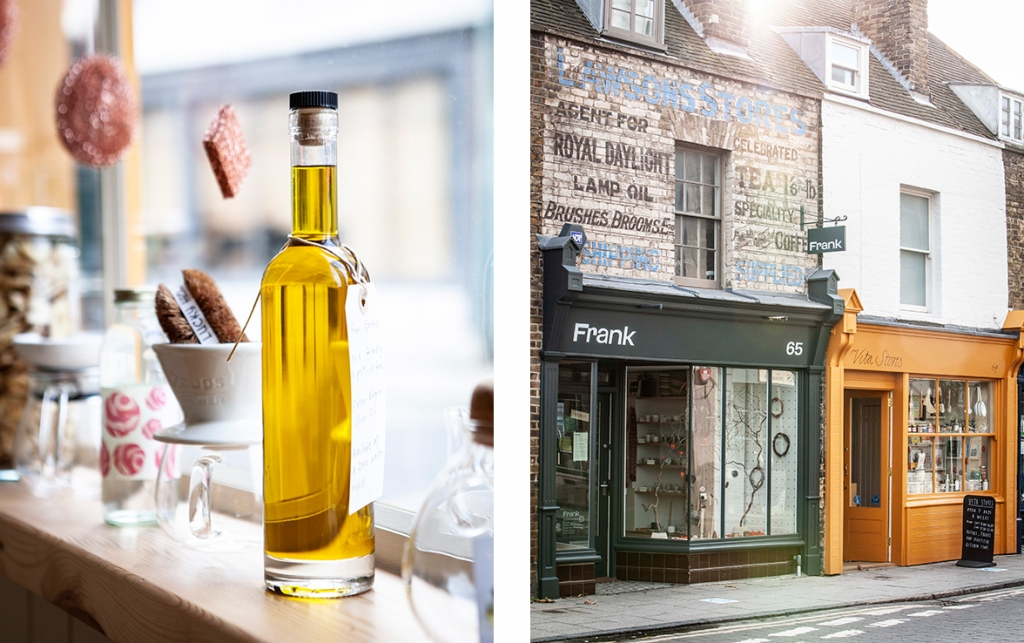 Meanwhile at FRANK we've been thinking about how many of us are confined to the same four walls and have been focussing on a collection of homeware, artworks and handmade products that add beauty and good design to your homes in a sustainable, thoughtful and considered way.
These miniature croft houses, handmade on the Hebredian Island of Iona by Rowena Brown, remind us of the spiritual resonances of the idea of home and place. Meanwhile these exquisite porcelain snowflake decorations by Vicky Hageman—displayed on a Pip Hartle plate—are a beautiful and sustainable way to mark the traditions of the season.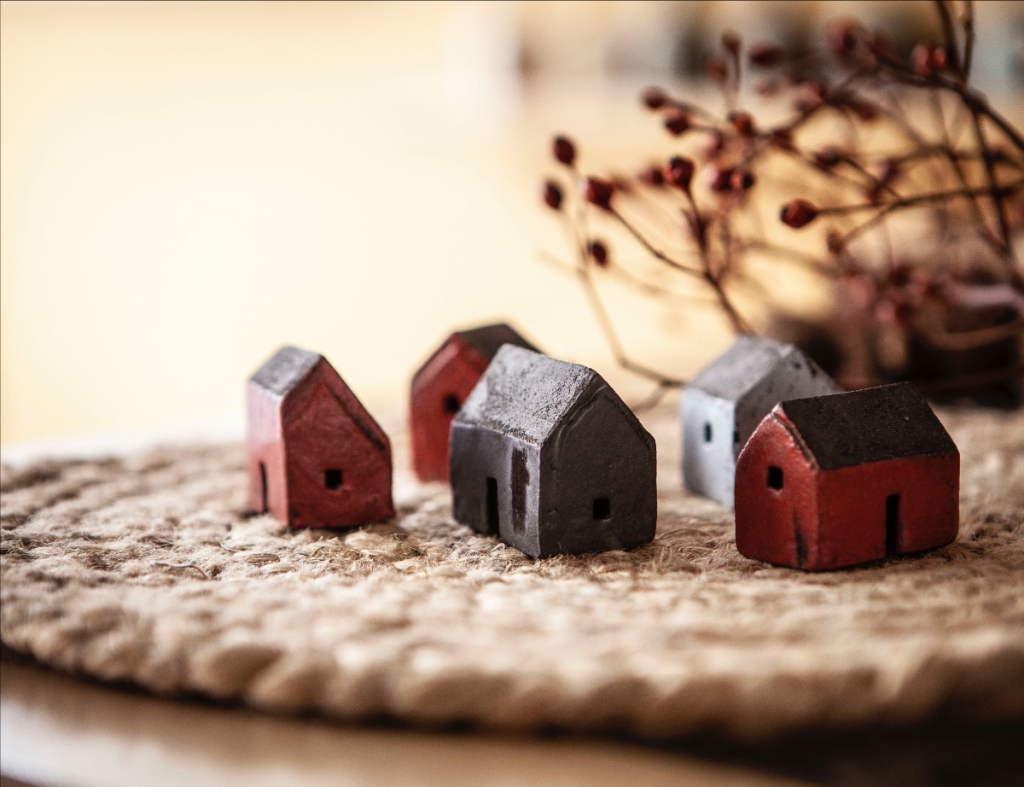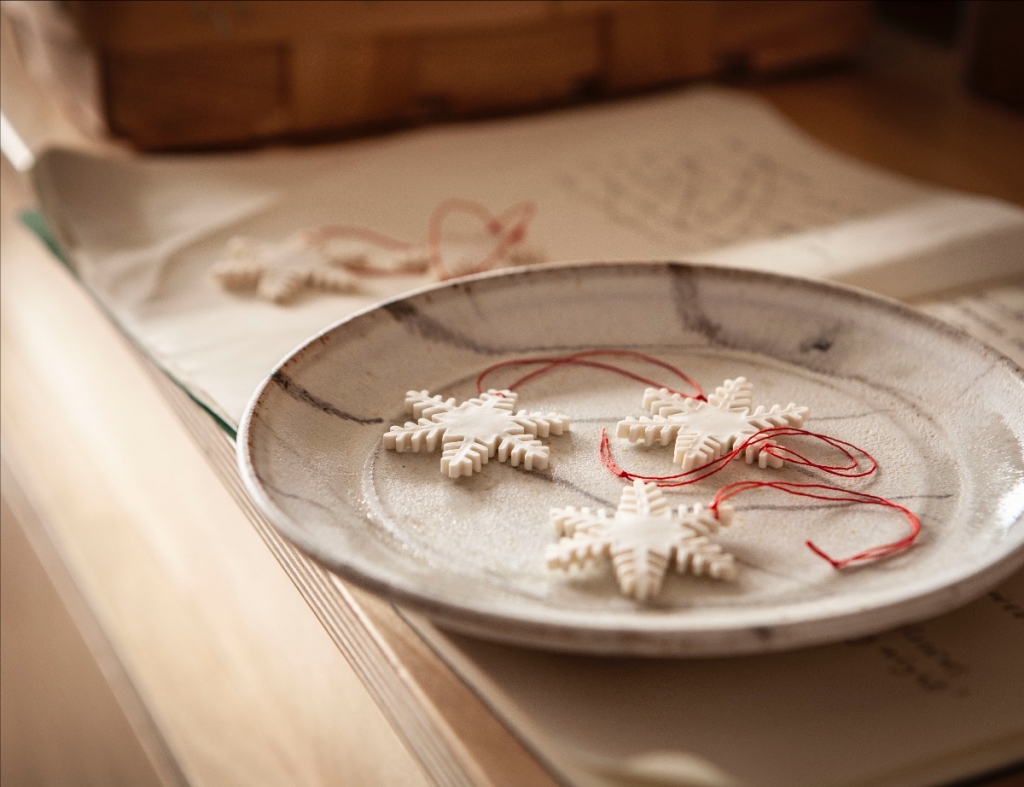 In this year's festive winter window we are bringing colours from nature and themes of seasonality to the fore. The centre piece is a handmade, one-off mobile by Corrie Williamson, which combines brass, hand-carved London Plane wood and bog oak. We love the way it elegantly turns and catches the light. Forge Creative's wooden trees are made from off-cuts from the furniture-making process. Pip Hartle features again, this time with milk-white glazed bowls. The spherical bowls, from Martin Gomme, are hand-turned in Whitstable.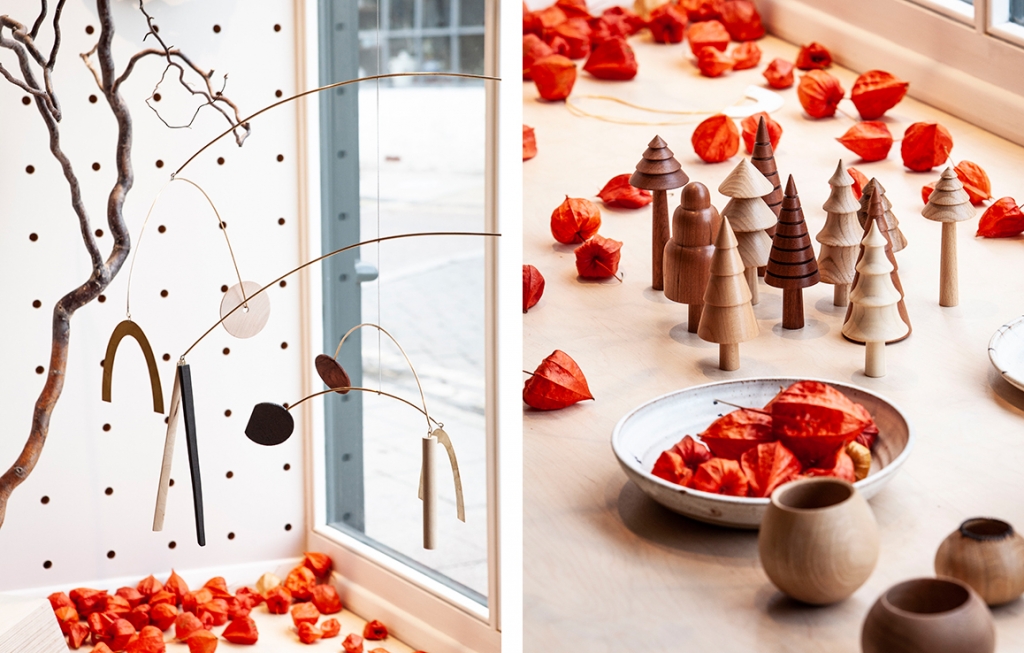 Support us, and the other independent shops in Whitstable and further afield, online if you can and we hope to see you—once we can re-open—very soon.
Our warm wishes to customers, makers and friends.
Thanks to Andrew Hayes-Watkins for the photography, and to Karen Radford and Oywah Chung for the festive windows. A special mention to Melissa Sinclair for her product photography and invaluable website management.