Spring 2019
September 2019
As we move into Spring, we find our thoughts turning to outdoor pursuits—gardening, going for walks, cycling, days by the sea—and with this in mind we have curated a Spring section on our website and in store, with a selection of books, tools and planters.
We have also been busy redesigning our tiny courtyard, which will be opening in May with a selection of herbs in plastic-free pots from Faversham-based Edibleculture, who offer the best in environmentally sound gardening. As well as this we will have seeds, willow plant supports and wreaths made in Whitstable, wooden tools and recycled planters.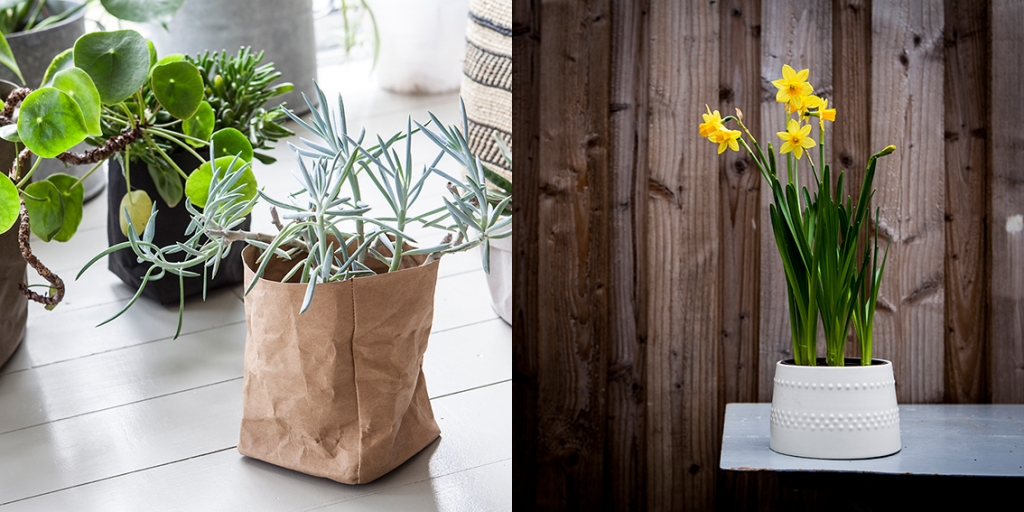 We are introducing a new range of ceramic plant pots from Vicky Hageman, Lucy Rutter and Jode Pankhurst, as well as paper plant bags from Made a Pound and sustainable cork planters from Mind the Cork all of whom are small-batch producers working in Whitstable, Faversham and London. For your gardening needs we have wooden dibbers for bulb planting, and paper plant pot-makers made by Creamore Mill in Shropshire for giving your seedlings the best start in life. We have a range of Geoff Fisher's handcrafted wooden brush and pans and trooks for tidying and organising the potting shed, and, for comfort, alpaca walking socks made in Leicestershire.