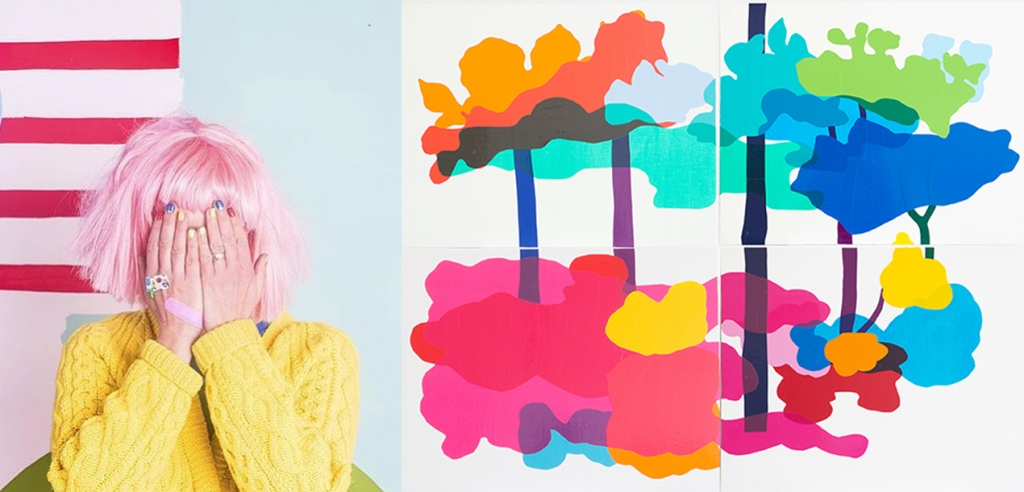 Our featured maker this month is Heidi Plant, an artist we've been working with since we first opened our doors ten years ago. We love her bold use of colour and the innovative techniques she employs to create works in a range of mediums: screen print, linocut print, drawing, painting, sculpture, ceramics and bold collages using vinyl offcuts from sign makers.
Heidi studied Decorative Arts at Nottingham Trent University. She is a part of the Resort Studios collective and works with Hello Print in Margate.
Heidi's latest collection is based on a fictional weekend on Marshmallow Mountain "…a place inhabited by friendly monsters and edible flora and fauna." She is influenced by children's parties.
She has recently been commissioned by Moshi Moshi Records, and has been featured on the BBC, Channel 4, The Guardian and in Turner Contemporary in Margate.
We stock a range of her prints and jewellery in store and
online
.