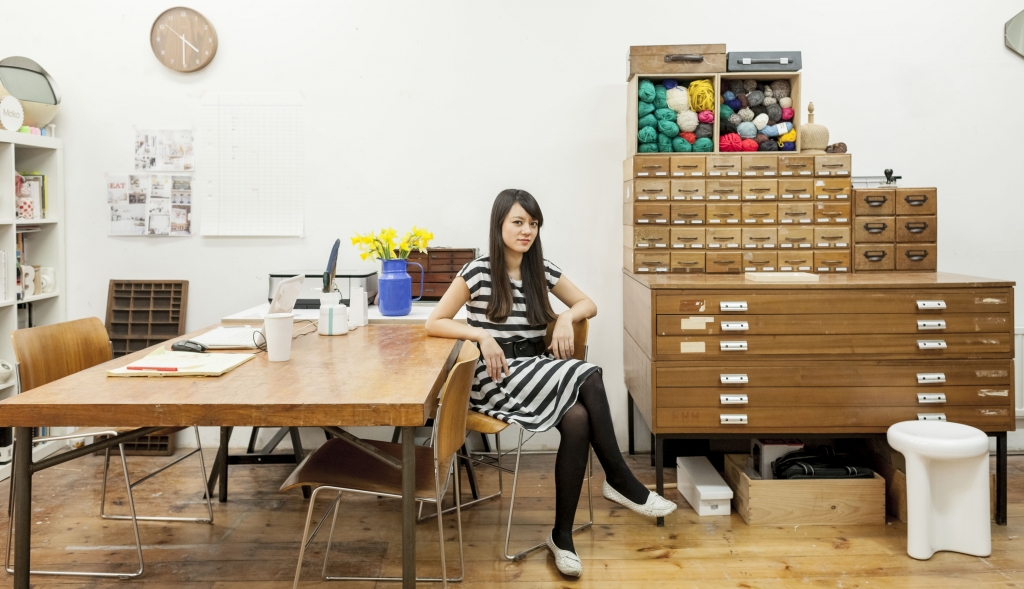 This month our featured maker is Moko.
Moko is an East London design studio set up by Moko Sellars in 2012. The studio emerged on the design scene with the launch of Ceramiko, a slip cast ceramic stool produced in Stoke-on-Trent. This was closely followed by a collection of bone china 'Diamond' rings, which were launched at the end of 2012. More recently she has produced a range of stationery.
Moko designs and makes products and furniture that are unique, beautiful and made to be cherished. By combining a passion for antiques and making, they put a new spin on traditional items. They look to the past for inspiration but to the future for new production techniques, creating simple, contemporary products with a nod towards the familiar.
We have selected from Moko's bone-china 'Diamond' rings for our range online and in-store. The rings are mould-made in bone china and hand-finished and glazed—perfect for a Valentine's gift. Take a look at our Instagram feed for a video of Moko hand finishing a ring.