It's been one of those years when folk might need a bit of cheering up, and there's no better way of feeling good about ourselves than by helping others feel good.
So we've chosen a seasonal six to provoke a little good will and human kindness.
Give the gift of FRANK this Christmas…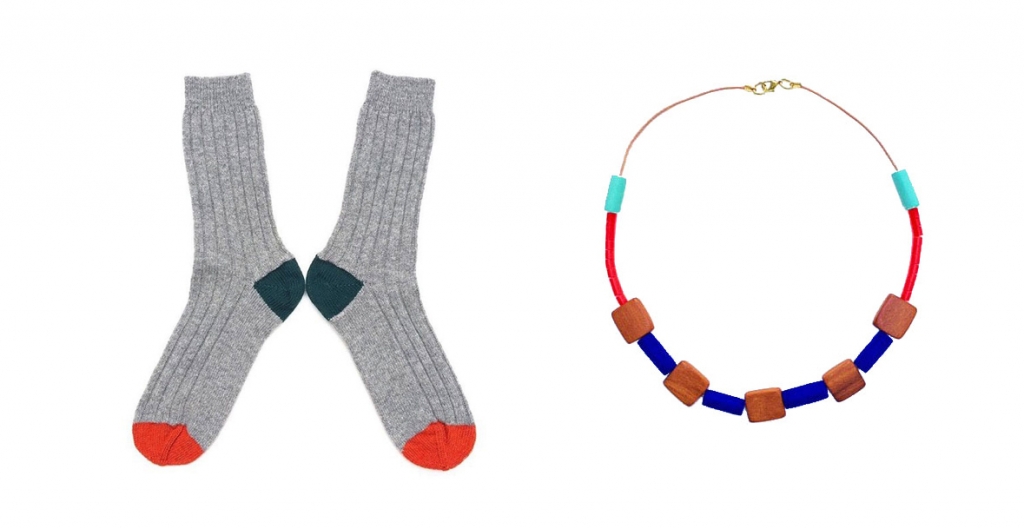 These socks from Rose B Brown are designed in London and made in 100% pure lambswool, spun and dyed in Scotland.
The Big Block necklace from Loela is handmade with bright cobalt polymer clay and wood beads on a natural leather cord.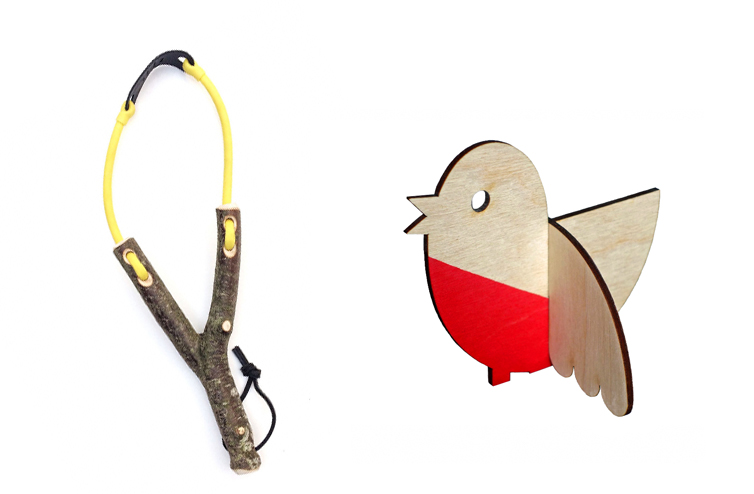 Geoff Fisher's catapault is made from locally and sustainably coppiced hardwood with durable rubber and real leather. Each one is unique and handcrafted.
Lisa Jones' charming ornamental Robin is lasercut from 3mm sustainable birch ply and packaged in a opaque envelope; his bright red breast is dip-dyed by hand.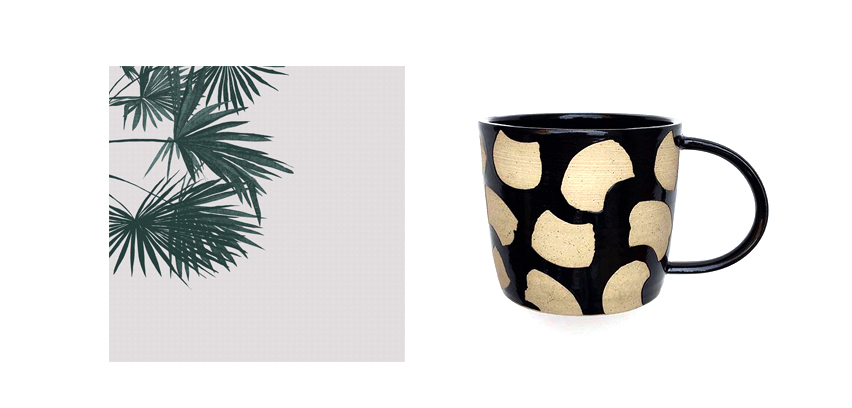 This print from Clare Halifax, Criss Cross Palm, is a hand-pulled limited edition screen print, signed and numbered in an edition of 100.
Finally this Hannah Bould hand-thrown stoneware mug is fully glazed and hand-decorated.
We've had another great year collaborating with, and sourcing, the most creative British designers, and craftspeople working today. The collection is in store and online.
We look forward to seeing you.