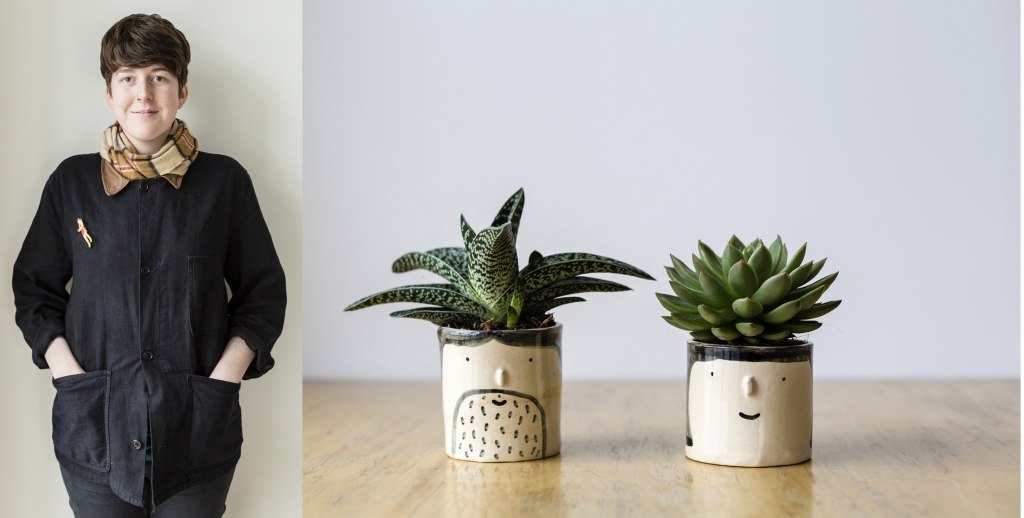 Alex Sickling's witty ceramics are hand-crafted and come in characterful twosomes: mr and mrs, cat and dog or Santa and elf. Her decorations can adorn your tree, or her planters and mugs could be the perfect gift for underneath it.
Alex Sickling is a designer and ceramicist based in Newcastle Upon Tyne, UK.
After graduating from Leeds College of Art in 2012, she continued to explore, using ceramics as an extension of her background in illustration.
Alex create one-off objects and functional objects in her studio in Newcastle. Each piece is either hand built or made using a mould, and carefully hand- painted, glazed and then fired.
Alex's work often reflects themes of nature, flora and fauna, animals, adventure, and story telling. She is influenced by what she discovers whilst travelling; taking trips to Scandinavia once a year as a source of inspiration for shapes, themes and colour combinations within the work. Being from the North East of England, Alex often finds inspiration from trips to the Northumbrian countryside, local characters, folklore and, of course, our industrial heritage.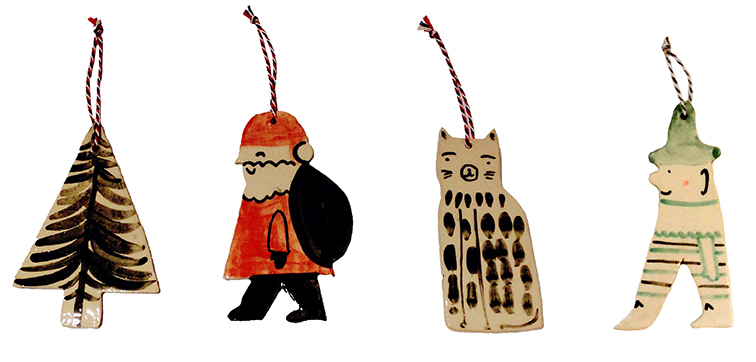 We have two of Alex's wonderful mugs and her decorations online here—more in store.