Frank & Vita
December 2021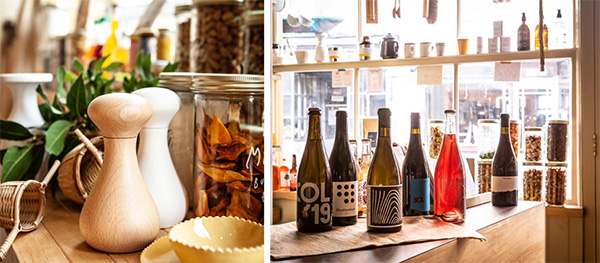 Frank shares its online store with our sister project, Vita Stores, which opened (with impeccable timing) in late February 2020.
Vita Stores—located next door to Frank on Harbour Street in Whitstable—is a zero-waste kitchen shop with store-cupboard refills, kitchen products and handmade objects that are useful, beautiful & sustainable. Vita's collection of objects for use in the kitchen have been chosen with a focus on good design using natural materials. Made well to withstand repeated daily use, and still be pleasing in years to come.
These salt/pepper mills, for example, use an adjustable ceramic mechanism, and are built to last from beech wood sourced from sustainably managed forests in the Czech Republic. See the Kiki and Flo designs on our Frank website.
As part of our range of artisan food and drink, we're pleased to be stockists for Tillingham, who produce low-intervention and naturally fermented wines. Tillingham is a regenerative, biodynamic vineyard and farm set over 70 acres of rolling hills in Sussex close to the town of Rye. Their methods aim to restore soils to an optimum level of organic matter and microbial and wider ecological diversity.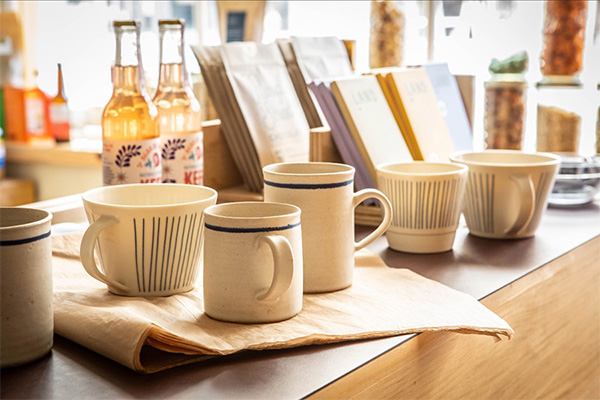 Vita has a collection of hand-thrown tableware from two Kent-based ceramicists, Gillian Highland and Vicky Hageman.
Vicky's porcelain striped pieces are decorated with simple incised lines, and are thrown in her Whitstable studio. Pourers, cups and teabowls are available online.
Gillian's dolomite-glazed stoneware—cups and bowls—are available online, and would be a perfect companion to our range of Postcard Teas.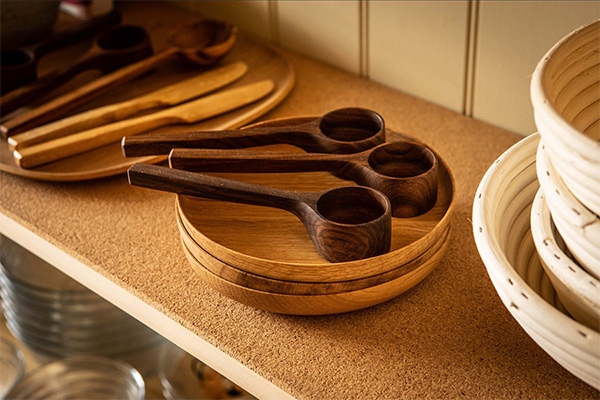 These hand-crafted wooden tablewares are individually made in small batches from sustainably managed British-grown timbers by Sean Best and Ellie Smalls of Selwyn House at their Derbyshire workshop.
In store we have platters, butter knives and salad servers; online we have these beautiful coffee scoops, a special gift that would go very well with a bag of coffee supplied to us by Whitstable-based roasters, Blueprint Coffee.
We look forward to seeing you in our stores in Harbour Street in the run up to Christmas. For those further afield, we have our online store. Any featured items not in the online shop can be purchased by phone or email. We are open every day up to Christmas Eve.
www.vitastores.co.uk
@vitastoreswhitstable
01227 770150
Thanks to Andrew Hayes-Watkins for the photographs.